Many Tottenham Hotspur fans have been talking about the latest tweet about Davinson Sanchez that recently emerged on social media.
The Athletic's journalist Charlie Eccleshare recently relayed an update about the Colombian defender and his tweet carried some information and an article about the former Ajax man. The tweet stated that Sanchez is currently open to leaving Spurs in January and there is a feeling in Colombia that he hasn't developed and his career is now stalling at the London-based club.
Can Spurs afford to sell Sanchez?
Yes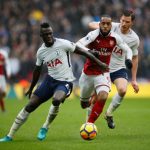 No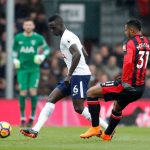 Not only that, there is also a feeling that Sanchez left Ajax too soon. Eccleshare's tweet caught the attention of many Tottenham fans, who gave their opinion about the Colombian defender.
What did Tottenham fans make of this update about Davinson Sanchez?
For me out of all of Spurs' CB's apart from his distribution he has the best natural qualities. But he hasn't ironed out those mistakes or improved since his first season. I believe at the time it was a good signing but now I think his time here is up.
Credit: @Spursylad10
 The mistakes were accepted when he first signed because he was young and was supposed to improve. Unfortunately nothing's changed.
sell him and get botman
Credit: @fZnr2rcbPUSSMw6
I guess the change of coach didn't help him.
Credit: @SpiggyTope
In the current campaign, Sanchez has made 14 appearances in all competitions for Spurs and only five of them have come in the Premier League. He has played five Europa League games, but the Colombian's recent start against Wolves in the Premier League was his first since Spurs' dramatic 3-3 draw against West Ham (as per Transfermarkt).
Keeping in mind the fact that he doesn't seem to be a regular in the league anymore, it is understandable why Sanchez would be considering leaving Spurs. Also, he is still 24 and would need regular first-team football to develop. So perhaps, departing Spurs might be a good option for him.