Supporters of Tottenham Hotspur have flocked to some comments which were made by Spurs' Portuguese manager Jose Mourinho.
During the current round of Premier League fixtures, the north London club hosts Scott Parker's Fulham at the Tottenham Hotspur Stadium (per Premier League).
The Cottagers began their season in poor form having avoided defeat in just one of their opening six league matches, however, they have since turned that form around and have only lost once in their previous six games (per Transfermarkt).
During Mourinho's pre-match press conference ahead of Fulham's visit, he discussed Parker's side's change in fortunes.
He said: "They have new principles of play, they are getting very positive results and of course it's going to be difficult."
These comments were shared on Twitter by Spurs and they had lots of fans talking.
So, what did these Spurs fans have to say about Jose Mourinho's comments on Fulham?
"Everything is difficult when you score in the first two minutes and then try and defend for the next 88"
Credit: @ChaosTHFC
"My thoughts are if he continues with the poor tactics we will not win. If Jose says that this is not what he is telling the team what to do he either has lost the dressing room or they don't know what he wants either way a big problem? Maybe time for him to go"
Credit: @HardyJonathan
Mourinho's side arrives into the clash at the Tottenham Hotspur Stadium having failed to win in any of their previous four Premier League matches (per Transfermarkt).
Are you running out of patience with Jose Mourinho?
No, he's a good manager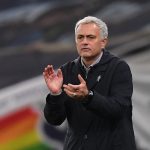 Yes, he needs to go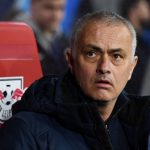 "Instead of praising other teams and preparing for another draw or a loss, go figure out how to get the most out of Ndombele and Le Celso at the same time. And the same goes with Dele. Or that is too difficult for you to do?"
Credit: @MJ70502517
"Even more difficult if the bus is parked and the handbrake firmly on!!. Please release the handbrake a little and let us be a little bit more attacking!. We've looked better for it when we have done."
Credit: @steel_mark
Over all of their matches in the Premier League so far this season, Fulham have managed to win two and draw five of their opening 15 games, having lost eight (per BBC).
Meanwhile, Mourinho has guided Tottenham to seven wins and five draws in their first 15 league games, having lost three.
"SCORE MORE THAN ONE GOAL"
Credit: @Spurslad
"Don't you dare sit back on a 1-0 lead against this lot. I want 5/6/7 goals to make up for the dross I've had to watch over the Xmas period"
Credit: @ImmortalTanz
"Jose looking more and more stressed as the weeks go on. The happy jokey Jose of the early months of the season have gone. And this is showing in the team too, it's the early signs of the Jose we saw at Utd imho. The beginning of the end, the decline everyone expected #THFC #COYS"
As can be seen in these responses from Spurs fans, many of them aired frustrations after the comments from Mourinho were shared on Twitter by Tottenham.