Duncan Castles has been speaking on the latest edition of The Transfer Window podcast about news concerning a few Premier League clubs.
One of the teams that he spent a bit of time on was Tottenham Hotspur, and he revealed that Jose Mourinho is attempting to convince Daniel Levy to invest money in a midfielder who can carry the ball up the pitch for Spurs.
He said: "Mourinho would like a guy in the squad who can help bring the ball from the defence, help break down teams who sit in against them and give him more tactical options.
"That, I am told, is a position he is concentrating more on – convincing Levy to invest at a reasonable level to give them the best opportunity of taking advantage of where they are this season.
"He's not proposing £40m, £50m buys because he knows the chances of that happening are extremely unlikely.
"He is saying, 'Look, this is a market where we might be able to find a player we can get at a cheaper price than normal relative to their quality because clubs are under financial strain.'"
Do you think Levy will give Mourinho what he wants?
Yes, he will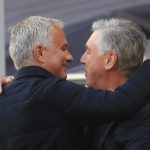 No, he won't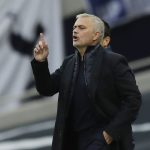 TIF Thoughts on Jose Mourinho's transfer plans…
There are no names mentioned, it appears that Tottenham are after a certain type of midfielder, and we will be intrigued to see if Levy gives Mourinho what he wants.
However, Spurs have many players who can play in central midfield, so we are not really sure if they need another one; however, with Tottenham currently top of the Premier League, maybe Levy can see his team winning the league – and if Mourinho says he wants a certain type of midfielder to do that, then we wouldn't be surprised if Levy gives Mourinho what he believes is required.
This will certainly be one to watch in the upcoming transfer window.