Duncan Castles has been speaking on the latest edition of The Transfer Window podcast about news concerning various Premier League clubs.
One team that he spent some time on was Tottenham Hotspur after he was asked if he thinks there are any problems in the dressing room at Tottenham after a bit of a wobble in the league that has seen them not win any of their last three league games.
Castles went into detail on the situation and thinks that the problems at Spurs are that Mourinho doesn't fully trust some members of his squad and that players such as Davinson Sanchez fall into that category.
He said: "There is, I think an issue in that Mourinho, as is often the case with him when he comes into a club, he doesn't trust all of the players.
"So if you look at the lineups he used in these matches, he has been pretty consistent in the players he is using, which will contribute to tiredness.
"That again can be an issue in the dressing room if you don't trust certain players, and Davinson Sanchez is an obvious example here.
"Davinson Sanchez lost his place because of the West Ham United game where they were 3-0 up and managed to throw three goals away and end up with a draw.
"Mourinho thinks he's error-prone, but he's the quickest player in central defence. He then switches to [Toby] Alderweireld and Eric Dier as a partnership and then has to play with a lower block against [Manchester] City, Chelsea and Arsenal because he's using two slower defenders there.
"So there are issues, and it can swing against him."
Do you think there are problems in the dressing room?
No, there is nothing to worry about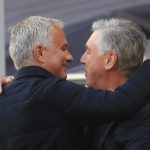 Yes, could be something going on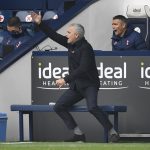 TIF Thoughts on Castles' comments…
It seems as if there could be some potential problems in the Tottenham dressing room because Mourinho doesn't trust all of his players, and that can be seen by the lack of game time that certain players have had.
Castles uses Sanchez as an example, and the Colombian has not played a league game since that 3-3 draw with West Ham United.
Other players who have barely featured in the Premier League this season include Dele Alli and Harry Winks, so it does seem as if Castles is right about Mourinho not trusting certain players.
However, Spurs have had a good start to the season on all fronts, and we feel as if Mourinho deserves the backing of the dressing room as he looks to turn this wobble in the league around.