Tottenham Hotspur correspondent for The Athletic Charlie Eccleshare and John Wenham of Spurs-focused blog Lilywhite Rose appeared on the latest edition of The Next Big Thing podcast from The Athletic to discuss 18-year-old Tottenham left-back Dennis Cirkin, who was the main focus of the show. 
Cirkin is yet to make his first-team debut for the Lilywhites but a year ago, Spurs boss Jose Mourinho described him as "a kid with a lot of quality" and perhaps that is a positive sign for the teenager's future at the north London club despite his lack of first-team game time. 
During this podcast, Wenham spent some time talking about what kind of player Cirkin is and he likened the Spurs teen to Chelsea left-back Ben Chilwell, saying:
"He's got a great engine on him, brilliant technical ability, really good range of crosses and passing; he plays with sort of a positive, forward attitude. I'm often asked what sort of player, in a senior sense, would I compare him to, probably Ben Chilwell is the most similar in terms of a modern sort of athletic full-back who marauds up and down both sides."
Eccleshare then shared his thoughts on the 18-year-old's qualities on the pitch and his character and it may be fair to say that his comments were also quite positive, as he said:
"He's quite a quiet guy, he's very unassuming, very modest, he's someone who, if you pay him a big compliment, tell him how well he played and that sort of thing, he'll kind of feel a bit uncomfortable, sort of shift a little bit. 
"He's very dedicated as well, he appreciates the sacrifices that have to be made if he does want to make it at an elite level and he's very coachable and that's something you hear a lot about in Tottenham youth circles – that's really impressed his coaches at Tottenham."
Do you think Cirkin will make his first-team debut for Spurs this season?
YES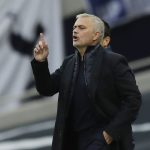 NO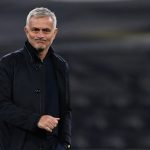 TIF Thoughts on what Wenham and Eccleshare had to say about Cirkin…
So, it certainly seems from what Eccleshare and Wenham had to say on this podcast that the pair are fans of Cirkin and feel that, as Mourinho's comments last year also suggested, he may well have quite a positive future at the Tottenham Hotspur Stadium. 
While Cirkin is yet to make his senior debut for the Lilywhites, the player has appeared on the bench for Mourinho's side five times thus far in his young career, doing so twice this season, once in Spurs' UEFA Europa League game versus Royal Antwerp on 29th October and their 5th November meeting with Ludogorets Razgrad in the same competition. 
So, with that in mind, perhaps he has remained in the thoughts of Mourinho since the Portuguese coach commented on the quality of the player last year and maybe his first-team debut is not too far away.