Mark Halsey has been speaking exclusively to This Is Futbol about many incidents from across the Premier League over the weekend, including Sheffield United star Max Lowe's lack of a second yellow card against Leicester City.
The former Premier League referee spoke about lots of controversial incidents from the latest set of Premier League fixtures.
One incident that Halsey spoke about was Sheffield United's Lowe and whether or not he should have been sent off after he made a very late challenge on Ayoze Perez while he was already on a booking.
Halsey gave the indication that while he wants to see referees manage the game, this was a blatant foul, and Lowe probably should have been sent off.
He said: "I am a great believer in referees managing the game, managing the players, managing the event, and there are times where there are incidents that you just cannot manage.
"Now, on that incident, I mean Perez was away, that was a clear tactical foul that stops a promising attack, and it has to be a mandatory [yellow card].
This incident happened in the first half with the scores tied at 1-1, and though in the end, it made no difference for Leicester City as they won 2-1, Lowe probably should have been sent off.
Instead, Chris Wilder brought the former Derby County man off, and the Blades kept 11 men on the field.
Halsey continued to explain why Lowe should have been red-carded.
"It's a careless challenge, but when it's a careless challenge thus stopping a promising attack, then it is a mandatory caution.
The former referee also went on to mention an identical challenge from Christian Fuchs that ended up in a yellow card and that he just wants to see consistency.
"I think he cautioned [Christian] Fuchs for the same challenge.
"What you're asking a referee in 90 minutes is to be consistent, and the referee in this game wasn't consistent." 
Do you think that Lowe should have been sent off?
Yes, he should have been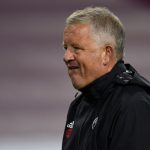 No, the right decision was made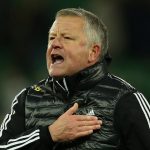 It seems that Halsey was not happy with the performance of referee Stuart Attwell and that both challenges from Lowe and Christian Fuchs should have been yellow cards.
If they both had been, Lowe would have been sent off and possibly made the game tougher for the Blades but instead, he will be available for their next game against Southampton.