Steve Wraith has been speaking on a recent edition of his YouTube show #NUFC Matters with Liam Kennedy about all things Newcastle United.
One of the main topics on the show was the proposed takeover of the Toon by PCP Capital Partners, PIF, and the Reuben brothers that was withdrawn in July.
However, since then, many things have happened, and it looks like the legal challenge launched by Mike Ashley has progressed.
Wraith seems very confident about this takeover happening and issued a very strong claim.
He said: (19:15) "I have never really shifted my position.
"I have been 100%, and I am still very confident that this will go through.
"I am really positive watching things develop, and stuff that doesn't even concern football is changing and moving.
"There will be a solution found."
Do you trust Wraith?
No, he is just making a guess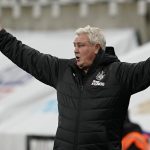 Yes, he might know what is going on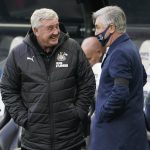 TIF Thoughts on Wraith's view…
Wraith seems very confident that this takeover will go through; however, he seems to have no evidence and is just making a claim based on his own belief.
This process started in April, and problems popped up over piracy, and then, the main reason why the Premier League claimed that the deal collapsed also appeared.
They claim that the consortium refused arbitration to decide if PIF and the Saudi state were separate as the league believed they weren't.
There was then another attempt made behind closed doors that failed, and now we have the legal action, so there have been many problems with this takeover bid, and for Wraith to be 100% confident, this takeover will go through seems odd to us.
We will just have to wait and see if he is right.