Mark Douglas has been speaking on the latest edition of the Everything is Black and White podcast about all things relating to Newcastle United.
One topic that he spent a lot of time on was the proposed takeover of the Toon by PCP Capital Partners, PIF and the Reuben brothers that was withdrawn in July.
The bid was later attempted in a behind-closed-doors effort which also ended in failure, but a legal challenge was launched by the club that would allow the consortium to bid again if successful.
Douglas used some time to update when he thinks we will see any movement on the takeover.
He said: "In terms of actual movement, it would probably be 2021 [that] would be the time when I would say that you're more likely to get some movement because the statement that Newcastle released was two weeks ago, and they were saying at the time there was still an element of Bird & Bird, the Premier League's lawyers, doing a little bit of obfuscation.
"So it would take quite a lot to get the arbitration moved."
Do you think Douglas is right?
Yes, we won't see anything about the takeover this year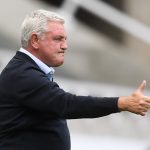 No, something might happen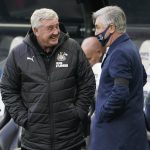 TIF Thoughts on Douglas' suggestion on the takeover…
Give that there is less than a month left of 2020, perhaps we should not be surprised that Douglas doesn't think we will see anything until next year on this legal battle.
However, Mike Ashley did appoint lawyers Nick De Marco and Shaheed Fatima in September to try and force this takeover through, so it is unclear just how far the along the arbitration process is.
However, we do agree with Douglas that it is more likely that something will happen next year as the Premier League's lawyers seem to be trying to delay the process.