Mark Douglas has been speaking on a recent edition of the Everything is Black and White podcast about all things relating to Newcastle United.
One of the topics that he spent a little bit of time on was the potential return of fans back to St. James' Park.
Under the new government rules, places designated in Tier 2-level restrictions can host up to 2,000 fans, leading to the likes of Chelsea and West Ham United welcoming fans back to their stadiums at the weekend.
However, Newcastle is in Tier 3 at the moment and cannot have fans back just yet, but there will be a review of the tiers by 16th December. According to Douglas, Newcastle have a plan in place as soon as fans are allowed back into St. James' Park.
He said: "I understand that Newcastle might be releasing a statement this week about how a return would look, which I think would be such a massive move forward.
"I would love to see 2,000 fans in the stadium.
"I don't understand why even in Tier 3, there can't be fans inside the stadium.
"How is it that we are allowing people to go and shop, people to sit in pubs and we can't have 2,000 people in the outdoors, in a 52,000 stadium? It's just ridiculous.
"Newcastle are ready to go with a plan to get fans back in, they have already started to look at hospitality packages as well."
Do you think Newcastle should be allowed fans in St James' Park
Yes, we should be back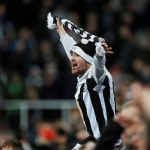 No, it isn't safe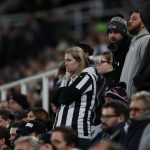 TIF Thoughts on this potential statement…
It appears that Newcastle are ready to try and get fans back in as soon as they are allowed to do so, with plans apparently in place in preparation for the eventual lifting of restrictions.
So, this is good news that the Toon are apparently ready, and they will just have to hope that the government either changes the rules to allow fans back or changes Newcastle's tier status.