Liam Kennedy has been speaking on the latest edition of NUFC Matters with Steve Wraith about all things relating to Newcastle United.
One of the main topics that he spent some time on was the proposed takeover by PCP Capital Partners, PIF, and the Reuben brothers.
While he was talking about this, he was asked about the legal challenge made by Newcastle Consortium Supporters Limited concerning the failed takeover.
NCSL launched a challenge against the Premier League in October, and since then, they have consistently tweeted about what is going on and what they are trying to achieve.
Their legal challenge is happening alongside the one from Newcastle and Mike Ashley as they look to find a way to force this takeover through, and Kennedy provided a short update on how the one from NCSL is going.
He said: "Things are bubbling away, you can't say that it has gone away.
"It is still there, and it's just about working out what happens next and the timing of what happens next.
"So, we will just wait and see on that front."
Do you think NCSL's challenge will do anything?
Yes, might get us some answers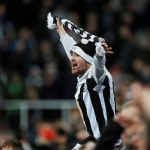 No, it will lead to nothing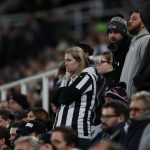 TIF Thoughts on the NCSL legal case…
Kennedy seems to be keeping his cards very close to his chest on any information that he might know about the challenge made by NCSL and given that it is a complicated legal challenge that might be for the best.
However, it is good to see that something is happening, and it hasn't just been brushed under the carpet after the news of the challenge from Newcastle emerged.
We are not sure what will come from either of these legal cases, but we really admire the effort that NCSL have gone through to try and get answers about this failed takeover, and we hope that they get the answers that they seek from the Premier League regarding this takeover.