Liam Kennedy has been speaking on the latest edition of NUFC Matters with Steve Wraith about all things Newcastle United.
One of the topics that he spent a bit of time on was the proposed takeover of the Toon by PCP Capital Partners, PIF and the Reuben brothers that was withdrawn in July.
Since the deal was initially withdrawn, the group unsuccessfully tried again behind closed doors, and there has also been a legal challenge launched that was made public in November.
Shields Gazette reporter Kennedy insisted that things were happening that were positive for the takeover, though he would not disclose what they were.
He said: "Positive things are happening, there are positive noises from everybody who matters involved in this takeover.
"It's good enough for me, so I would hope that's good enough for everybody else out there.
"The positive things are happening behind the scenes, and there is a positivity from everybody who matters in this deal."
Do you think this means anything?
No, there is nothing new here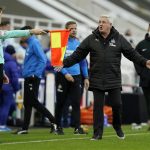 Yes, something is happening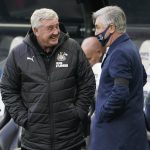 TIF Thoughts on Liam Kennedy's information…
It seems as if those involved in the takeover are still positive that they will eventually get their hands on Newcastle United.
The deal was originally handed to the Premier League in April, and here we are in December, with the situation still not resolved.
The Premier League claimed that the deal failed because the consortium refused arbitration to settle an issue regarding the Saudi state.
The league believed that PIF and the Saudi government were not separate entities, despite the consortium providing evidence to prove that this was the case, so to decide on the issue, the Premier League offered arbitration, which was rejected by the group.
However, if Kennedy is correct, then those behind the deal are still confident of a successful resolution, and we feel that this is a good thing, but we will have to see if that confidence proves to be justified whenever the conclusion of this saga is reached.