Liam Kennedy has been speaking on the latest edition of NUFC Matters with Steve Wraith about all things relating to Newcastle United.
One of the topics that he spent some time on was Allan Saint-Maximin, who missed the Toon's 2-0 win over Crystal Palace with an injury, despite claims that he was going to be dropped for the game anyway.
That has led to talk of a fallout between Bruce and the Frenchman, but Kennedy doesn't think that has happened, and the player was just unhappy with being dropped.
He said: "I actually do think he's got an injury – I am not necessarily sure how [serious] of an injury.
"It was the case that he was going to be dropped for the game, as any player [would], I don't think he reacted particularly well to that.
"On the same token, I do think he has got a slight injury. Would that have been enough to keep him out of Aston Villa? I am not so sure.
"I don't think he's been reprimanded internally for this.
"I do think [it has] just been one of those [where the] player [is] unhappy at being dropped, doesn't feel like he should have been dropped and also has picked up an injury."
Do you think Saint-Maximin was injured?
No, he was fine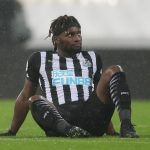 Yes, he was injured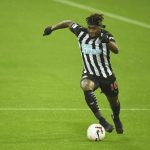 TIF Thoughts on Saint-Maximin and his situation…
Saint-Maximin had struggled in the Toon's previous games, only earning ratings of 4/10 and 6/10 for his performances against Southampton and Chelsea respectively.
So it was probably no real surprise that he was going to be dropped, and considering how important he has been to Newcastle since he joined, you can understand why he would be unhappy about it.
However, Bruce claimed that he picked up an injury, which was why he missed the Palace game, and in the process, Newcastle won just their second league game without Saint-Maximin since he signed for the club.
We understand why it looks a bit suspicious that he was going to be dropped, only for him to then be ruled out through injury. However, we feel that Kennedy is probably right, and there has been no bust-up between the Frenchman and Bruce as he was probably just unhappy about being dropped and nothing more.