Liam Kennedy has been speaking on a recent edition of #NUFC Matters with Steve Wraith about all things relating to Newcastle United.
One of the topics that he spent a lot of time on was the proposed takeover by PCP Capital Partners, PIF, and the Reuben brothers that was withdrawn in July.
Since the deal was initially withdrawn, a second attempt behind closed doors failed, and Mike Ashley launched a legal challenge against the Premier League over the failed takeover.
Now it looks like there has been some progress on that front, and Kennedy issued a claim that also seems to suggest that this battle is ready to go onto the next phase.
He said: (26:57) "I think we are starting to see a picture forming that we are in a really positive place.
"A lot of the legal ducks are in line; a lot of the arguments are ready to go.
"Mike Ashley has got his boxing gloves on.
"The consortium are fired up; they're making plans [and] they are keen to get into Newcastle United and implement some of them well put together plans."
Do you think this is all positive?
Yes, it seems like everything is ready to go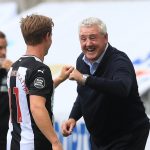 No, it means nothing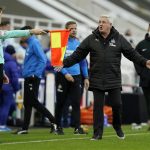 TIF Thoughts on the ongoing legal battle…
Ashley appointed both Nick De Marco and Shaheed Fatima in September, and then in November, it was made public that the Toon and their owner were in an ongoing legal battle with the Premier League over the takeover.
Kennedy seems to think that everything is now ready to go as Ashley attempts to force through this sale, and what he said during this episode is also supported by what he said in a recent article for the Shields Gazette.
So, things are looking good for the Toon, if Kennedy is to be believed, and we are interested to see what happens with this takeover and if this legal challenge will be successful.