Journalist Liam Kennedy has been speaking on the latest edition of NUFC Matters with Steve Wraith about all things relating to Newcastle United.
One of the topics that he spent a bit of time on was the news that a Middle Eastern fund had bought student accommodation on Leazes Terrace, right next to St. James' Park.
This had got some Newcastle fans speculating that it was linked to the proposed takeover of the Toon by PCP Capital Partners, PIF (Saudi Arabia's Public Investment Fund) and the Reuben brothers which was withdrawn in July.
Kennedy provided his view on it when asked if this purchase had anything to do with the takeover.
He said: "There's been lots of Twitter talk, it's definitely got people interested, but these people are private, and we don't know who they are.
"Could it be PIF? I would suggest if it [were] PIF, [and] I am not necessarily sure [that] it is, but imagine it [were], then you would think the deal was virtually done.
"I don't believe that to be the case.
"So I think we will just have to wait and see how this one pans out."
Do you think that this purchase of land means anything?
Yes, it is all connected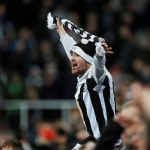 No, it probably means nothing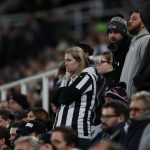 TIF Thoughts on this land purchase and Kennedy's comments on it…
It is certainly intriguing that this land has been bought while there is an ongoing legal battle over the proposed takeover and also that the group have chosen to remain unnamed.
However, the Middle East is a big location that contains 17 different countries, so it could have nothing to do with Saudi Arabia or the takeover, and it could merely be a business deal.
We could find out more about this purchase as the legal case progresses, or it could be totally unrelated, so we think it will be intriguing to see how this all unfolds.