Liam Kennedy has been speaking on the latest edition of NUFC Matters with Steve Wraith about all things Newcastle United.
One of the points that he spent some time on was the ongoing takeover saga at the club.
The bid from PCP Capital Partners, PIF and the Reuben brothers was first agreed in April.
It was withdrawn in July before the group tried again in September behind closed doors, and now here we are in December, and the legal teams are now trying to bring the talks to a positive conclusion.
The whole situation has gone on for so long, and judging by what Kennedy said, the deal seems to be at an important point.
He said: "There [are] so many balls in the air, it is difficult to know when the next one will drop, because it could be one ball that drops and it will break the whole thing, and we will have a takeover.
"It could be another ball that drops that breaks the whole thing the opposite way, and it's done, and we will never see it again.
"It could change in a number of different directions, but there does seem to still be a real confidence that this is something that can be done."
Do you think that the takeover is edging closer to a conclusion?
Yes, it has to be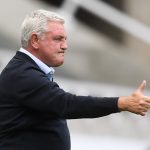 No, something will drag it out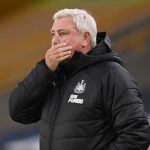 TIF Thoughts on the takeover situation…
So it looks like, according to Kennedy, we are at a delicate stage in the process where one move either way could bring this takeover saga to a conclusion.
The whole process is now with the legal teams, and the Premier League is in a legal battle with both Newcastle United and Newcastle Consortium Supporters Limited as they seek a way to get this takeover through.
We are unsure what stage the whole process is at, but we believe that we might be approaching an important phase where hopefully, we will have a resolution to this takeover saga soon.