Liam Kennedy has been speaking on a recent edition of #NUFC Matters with Steve Wraith about all things relating to Newcastle United.
One of the main topics that he talked about was the proposed takeover of the Toon by PCP Capital Partners, PIF, and the Reuben brothers that was withdrawn in July.
While he was talking about this, one fan asked a question who wanted to know if the takeover is successful, would the consortium look to expand St James' Park, and could it actually be done?
It seems as if Kennedy believes that it can be done and that there are plans in place for it to happen.
He said: (36:22) "Yeah, it can be done.
"It can't be done significantly; not without a lot of moving around and a lot of planning, but I think it is something that will be in the pipeline.
"The initial priorities will be getting the team right, getting some of the other infrastructure right, but stuff like training grounds and stadium expansion are things that will be slowly worked on.
"There are plans in place, but they're not necessarily things that somebody is going to walk through the door and immediately tackle."
Would you like to see this?
Yes, that would be great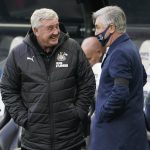 No, they haven't even bought the club yet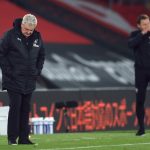 TIF Thoughts on a potential expansion of St James' Park…
So, it seems as if, according to Kennedy, the consortium do have plans to extend to St James' Park, but first, they have to complete their takeover of the club.
The deal is currently with the legal teams, and it is good to know that if the legal challenge is successful, the consortium have plans in place that could see St James' Park extended.
However, it seems as if they are prioritising other things first if their takeover is accepted.
We feel that though it is good to be talking about what the consortium have planned, they need to actually complete their takeover before Toon fans start hearing about what is planned because if it fails again, then there could be quite a few disappointed Newcastle fans dreaming about what might have been.