Liam Kennedy has been speaking on the latest edition of NUFC Matters with Steve Wraith about all things relating to Newcastle United.
One of the main topics that he spent a bit of time on was the proposed takeover of the Toon by PCP Capital Partners, PIF, and the Reuben brothers that was withdrawn in July.
When the bid was withdrawn, the Premier League claimed that the deal did not go any further because the consortium refused arbitration on one issue that they wanted to settle.
The league's problem was that they believed that the Saudi state and PIF were not separate and offered arbitration to solve the issue; however, the group refused, and the bid went no further.
There is now a legal battle going on over the takeover, and the group are hoping that proves to be successful because then they will bid again.
This seems to suggest that PIF want to do this deal properly and not through another company or individual, which Kennedy also believes.
He said: "What I do know [from] the conversations that I have had is that PIF don't want to walk in the side door, they don't want to walk in the back door, they want to walk through the front door.
"They don't want it to be [anyone] who's just got a lot of money in Saudi Arabia buying it with PIF pulling the strings.
"They want this to be a real purchase by PIF, and they want to [make] it part of their 'Vision 2030' and numerous other things.
"They want the kudos that comes with buying a high-profile Premier League football club."
Do you think that PIF should give up?
No, they should still keep trying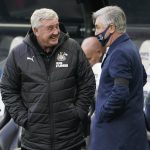 Yes, this is going nowhere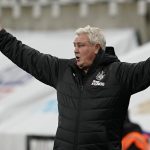 TIF Thoughts on PIF's stance…
This information from Kennedy comes after Luke Edwards suggested that Saudi Arabia might find another way to buy the Toon rather than using PIF.
However, the Shields Gazette reporter seems to think that PIF still want to do this properly, and we think that is very admirable.
Having said that, considering they have been trying this since April, we are not sure that it will work, and we will be interested to see what happens next.