Liam Kennedy has been speaking on a recent edition of #NUFC Matters with Steve Wraith about all things Newcastle United.
The main topic that Kennedy spent some time on was the proposed takeover of the Toon by PCP Capital Partners, PIF, and the Reuben brothers that was withdrawn in July.
Since then, Mike Ashley has launched a legal challenge on the Premier League to get this takeover through, and it looks like that challenge is starting to make some progress.
So, while Kennedy was talking about this, he revealed some information about what Ashley is doing and why he wants to sell the club.
He said: (15:02) "There is no group working harder to get this takeover done than the people around Mike Ashley.
"Not only does he want this for himself, but my information is [it's] for this football club as well.
"He does want rid of it, of course, he does, but I think he's always looked and wondered 'can I hand it over to somebody who can take this on a level?'
"I think this is the first real opportunity that he has been given where people can take this football club to a new level, and he wants that for this football club.
"He wants somebody to take Newcastle onto a new level, and he also wants the money in the bank."
Do you think Ashley wants what is best for Newcastle?
No, he just wants his money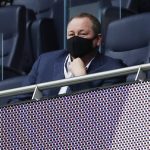 Yes, he might do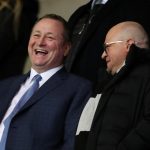 TIF Thoughts on Kennedy's information on Ashley…
In Ashley's time as the owner of the Toon, he has made many terrible decisions that should make it easy to doubt that he wants the best for Newcastle United Football Club.
Surely if that was what he wanted, he might have negotiated a new contract with Rafael Benitez or not appointed Joe Kinnear as director of football?
However, Kennedy seems adamant that Ashley wants what is best for the Toon as well as wanting that £300m fee that was agreed with him in April.
Ultimately though, we don't think it matters what Ashley's motivations are as it is clear he is doing all he can to sell the Toon, and if he is successful, then we don't think many Toon fans will care why he wanted to sell the club.