Lee Clark has been speaking on a recent edition of #NUFC Matters with Steve Wraith and Steve Howey about all things Newcastle United.
One of the main points that the former Newcastle player spent some time on was Steve Bruce and whether or not he has lost the dressing room after a few suggestions that the players have stopped playing for him.
The Toon were dumped out of the Carabao Cup earlier this week by Brentford and now face a horrible run of fixtures in the Premier League.
However, when asked if Clark thinks Bruce has lost the dressing room, he denied it.
He said: (19:27) "No, definitely not and the reason I say that is because the number of points we have in the league is probably because we have saved games late in the day with late goals, late equalisers, late winners.
"I think we have [taken] eight/nine/ten points this season by doing that.
"So if he had lost the dressing room in terms of the players and their mentality, they wouldn't keep going like that."
Do you think Bruce has lost the dressing room?
No, not yet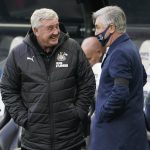 Yes, they have given up on him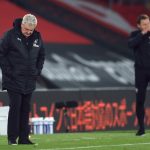 TIF Thoughts on Bruce and the dressing room…
It has been claimed that Bruce is very popular with most of the Newcastle squad; however, after a season of poor performances, there have been suggestions that this could be changing.
Clark, though, seems to believe that because the Toon have picked up points through late goals that Bruce hasn't lost the dressing room, and we would have to agree with him because if the players had given up on Bruce, then they might not have equalised against the likes of Wolverhampton Wanderers and Tottenham Hotspur.
So, we can see Clark's point, and we do agree with him.