Football finance expert Kieran Maguire has recently discussed the failed takeover bid for Newcastle United from the Saudi Arabian-backed consortium.
According to a recent report from The Times, the Toon were a 'lone voice of opposition' to the Premier League's new television rights deal with Qatar-owned beIN Sports.
The deal is worth a whopping $500m (£367m) and will run until 2025.
Saudi Arabia, whose sovereign wealth fund was the main backer in the failed Newcastle takeover, has blocked the broadcast of beIN Sports since 2017.
Speaking on the latest episode of The Price of Football podcast, Maguire discussed the Toon voting against the deal, as well as the failed takeover bid. (4:04)
He said: "Newcastle voted against and clearly, this is linked to the ongoing issues with regards to the takeover at St. James' Park.
"The deal, I understand, is not dead and clearly, I think what Newcastle wanted to do is that they knew that they were not going to be successful in defeating the proposal but they still want to show the Saudi authorities that they are keen.
"It does look as if things, on a diplomatic level, might be improving slightly in the Middle East. We still have a position where beIN are officially banned in Saudi Arabia.
"So, the Premier League have tried to make progress on that but have failed to do so, mainly due to the fact that whenever the Premier League phone up [lawyers] and say, 'Anything you can do about this alleged piracy issue being sponsored by the Saudi authorities?' They immediately put the phone down on the Premier League.
"So, they're unable to pursue things any further."
TIF Thoughts on what Kieran Maguire said about the failed Newcastle takeover bid…
As can be seen in what the finance expert had to say, it seems that there is still some hope for a takeover of the Toon by the Saudi-backed consortium.
Do you still have any hope left that the Saudi-backed takeover will be successful?
No, it won't happen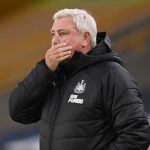 Yes, anything is possible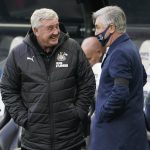 It has now been almost five months since it was first reported that the takeover bid had failed back at the end of July (per BBC).
So, hopefully, this latest development means that there is some positive movement with regards to a deal because the consortium is still reportedly interested in buying the club (per Daily Telegraph via Chronicle Live).
With Newcastle fans having waited a long time for a conclusion to the saga, they will likely be hoping for a definitive answer before too much longer passes.