A lot of Newcastle United fans have been responding to a tweet that was recently posted by one particular Toon supporter, @FactsRafa, which shared that some of the pundits who have been publicly supporting Steve Bruce work with booking agency MN2S, as does the Newcastle manager.
Ally McCoist, Jamie Redknapp, Carlton Cole, Chris Sutton and Robbie Savage have all spoken out in support of the 59-year-old who has grown unpopular with many of his club's supporters. 
In this tweet, however, which has got a lot of Toon fans talking, @FactsRafa has shared that Bruce, McCoist, Redknapp, Cole, Sutton and Savage are all connected to the MN2S booking agency.
Though this doesn't mean that they share the same exact agent, this Newcastle fan declared that they believe these pundits' support of the Toon manager is part of a pro-Bruce agenda due to this connection.
So, how have these Newcastle United fans reacted to this revelation about Steve Bruce?
Plenty of the Newcastle United fans that replied to this tweet found this news interesting, with some revealing that they share @FactsRafa's belief that this is a sign of a pro-Bruce agenda.
"Basically Lee, rather than give a well informed and honest view, your "pundits" are being instructed by their agent to defend a fellow client for the purpose of not devaluing his worth.
And I'm fairly certain that's not really ethically correct for a media station."
"@talkSPORT Absolutely done with your lot. Was obvious there was some weird kind of agenda, now the facts are laid bare. Tuning out. Your all paid for lip service."
"That is unbelievable"
"Strange goings on mate. Knew there was a hidden agenda"
"This speaks volumes. Tim Sherwood is also employed by them. #nufc"
"The plot thickens #BRUCEOUT"
Is this evidence of a pro-Bruce agenda?
YES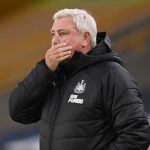 NO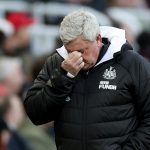 "Wow.
#nufc"
"Well this is INTERESTING"
Judging by these tweets, it certainly seems as though these Toon fans feel that there is a connection between this agency news and these pundits' praise of Bruce and perhaps the pundits' opinions will hold even less weight amongst fans of the north-east club moving forward if they believe there is an agenda behind their comments.