Many Newcastle United fans have flocked to a tweet that was recently posted by Shields Gazette journalist Liam Kennedy which relayed some recent comments from Sky Sports pundit Jamie Redknapp. 
The pundit has issued a warning to fans of the North East club, telling them to "be careful" what they wish for with regard to Steve Bruce, amid growing fan criticism of the Toon's style of play under his management. 
Redknapp has defended Bruce from this fan criticism, indicating that he believes the club's fans should be happy that Newcastle are "in a really good position in the Premier League." 
So, how did these Newcastle United fans react to Jamie Redknapp's comments after they were shared by Kennedy on Twitter?
These comments drew a largely negative response from a lot of Newcastle United supporters, with many of the Toon fans that responded to Kennedy's tweet taking this opportunity to slate Redknapp. 
He's played in games for Liverpool and Spurs against Newcastle where his team have been outclassed and well beaten. Why does he think we should find this acceptable now?
Problem with pundits is they know as much about being a fan as I know about being an international midfielder. None of them can remember actually paying to watch, if you asked any of them why fans pay fortunes to follow their team they'd just look blankly cos they have no idea
Clueless. Totally clueless. They sit there, tell us we should be happy with Bruce, brush over all the negative statistics and the fact we are outplayed by every side we play against. Complete idiots.
Redknapp, another who seems to trot out the same nufc rhetoric as all the other clueless pundits from sky and talk sport. Yawn. Do some research.
Another pundit who is stealing a living
Is Redknapp a good pundit?
YES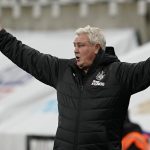 NO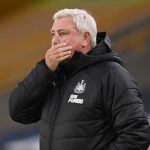 Absolute clown. All we wish for is a team that trys
I stopped listening at "that's what da Noocarstle fans want."
All in all, it's clear that plenty of Toon fans are unhappy with Redknapp's warning and it may be fair to say that the pundit's attempt to defend Bruce hasn't gone down very well.