Some Newcastle United fans have flocked to a tweet that was recently posted by the club's official Twitter account which relayed the news that Graham Scott will referee the Toon's Premier League clash with Leeds United this evening. 
This tweet included a link to an article on the North East club's official website discussing this referee appointment. 
It was revealed in that post that Scott will be assisted by Richard West and Derek Eaton, Jarred Gillett is set to be the fourth official and the VAR will be Andrew Madley, who will be assisted by Stephen Child. 
So, how did these Newcastle United fans react to this referee announcement?
?? Graham Scott will referee this evening's game at Elland Road.#LEENEW

— Newcastle United FC (@NUFC) December 16, 2020
In this post on the Toon's website, it's also stated that Scott has officiated one other top-flight Newcastle United fixture so far this term – their 2-0 win at Selhurst Park on 27th November – and he handed out a yellow card to two Toon players on that day – Federico Fernandez and Sean Longstaff. 
Despite the fact that their club won the last time Scott was the referee, a lot of the Newcastle supporters that replied to this tweet seemingly have negative memories of his performance during that Crystal Palace encounter, as they shared some concern over this news.
He's a joke ref has screwed us many times with Rafa in charge. Doesn't matter what ref we have Bruce will have 10 buses parked. He's hoping we nick a result with hoof ball. They will have over 70 percent possession.

— TonysSellers (@SellersTonys) December 16, 2020
That'll be a couple of yellows for a clean tackle in the first half then ?

— Edward Brooks (@EdwardB08037646) December 16, 2020
Oh no

— Elliot Coplin (@ElliotCoplin5) December 16, 2020
@alanscott444 typical

— Mark Leighton (@Markyleighton84) December 16, 2020
Are you worried by this news?
YES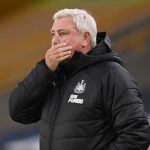 NO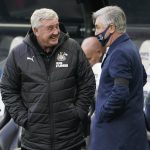 Haven't even kicked off and he's dished out a yellow

— Emil Franchi (@emil_franchi) December 16, 2020
? Isaac Hayden – 58' played

— Stuart Ellis (@stuartellis24) December 16, 2020
All in all, it certainly seems as though Scott failed to make a good impression on fans of the North East club at Selhurst Park in late-November.