A lot of Newcastle United fans have flocked to a post from Liam Kennedy that contains a link to an article he has produced on the proposed takeover of the Toon.
The bid from PCP Capital Partners, PIF, and the Reuben brothers to buy Newcastle was withdrawn in July.
Still, they and Mike Ashley have not given up hope, and in September, Ashley appointed two lawyers to help him force through the takeover, and this piece provides an update on what is going on.
Kennedy claims that the last few weeks have been the "calm before the storm" and that Ashley's legal team have got their "guns all aimed at the Premier League."
This has drawn the attention of these Newcastle fans who are happy with this update.
So, what did these Newcastle fans think of this update?
Sounds like the lawyers are going to have a field day with the PL ??#Nufc

— Robbo?? (@JOHNROB79) December 9, 2020
Until pif actually comes back with a bid! Then premier league have to make a decision
.. hello hello

— Adam (@Adamyepthatsme) December 9, 2020
Excellent article @LiamJKennedy23 – thank you

This is certainly very promising. #nufc

— Brummie Magpie (@NUFC0121) December 9, 2020
Go get them! I like the sound of all guns pointing at the corrupt @premierleague they've treated us and this takeover differently to any other. Allowed outside influence, no asked for it, leaks, letters etc etc this is a winner for @nickdemarco_ and us fans desperate for better

— Taz (@TazGolf9) December 9, 2020
…..and there we have it.

The "positive update" that I talked about earlier in the week.

The net is closing on the @premierleague. #NUFC https://t.co/cFjgB1uNOa

— Mouth of the Tyne (@ToonMouthTyne) December 9, 2020
More dots… love it. Encouraged by this report

— camtoon64 (@camtoon64) December 9, 2020
Are you excited by this update?
Yes, it is good news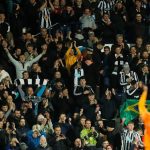 No, this means nothing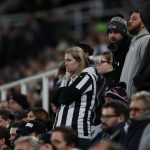 Kennedy also insists that this legal action is not just for compensation and its aim is to force through the takeover.
This post from Kennedy continued to draw in many Toon fans.
#cans Liam ?????

— Orma1981 (@Orma19811) December 9, 2020
Another top quality piece of journalism @LiamJKennedy23 there are that many dots on the page now the page is turning black over white. It seems the stars are beginning to align for the Geordie's #NUFCTakeover ?????

— Lee Errington (@LeeErrington) December 10, 2020
Great article as usual Liam and really enjoyed your show last night aswell !
Hopefully you'll be reporting on a new dawn for Nufc very shortly ? ?

— Andrew Reay (@AndrewReay4) December 9, 2020
It is unclear what this legal action will achieve, but it does seem like it has progressed, and Ashley is trying everything he can to get this sale of the Toon completed.
It will be intriguing to see what happens next, but it is clear that many Newcastle fans are excited about this update.