A lot of Newcastle United fans have replied to a post from The Chronicle that has relayed comments made by Steve Bruce ahead of the Toon's game against Fulham.
Bruce was asked if his side can be more attacking, and he responded by claiming that 'progress is always going to be slow' and that 'you can't just transform' the way a team plays overnight, before he finally added that it's about 'getting the balance' between attacking and defending.
This has drawn the attention of these Newcastle fans who are fuming.
What did these Newcastle fans think of these latest comments from Steve Bruce?
18 months later ?? absolute fraud

— Stephen Kirkbride (@K999RKYs) December 18, 2020
Overnight ?!? Haha ….Jesus this man gets better and better. He should be thanking his lucky stars there aren't 50k in that ground shouting for his head .

— Trevor Slater (@trevorslater) December 18, 2020
Some managers can change their tactics and attacking style mid game, Steve Bruce can't change a side in 18 months ?

— Luke (@Luke_NUFC) December 18, 2020
We're showing no signs of any progress whatsoever. How long does he want?

— phil bolam (@bolam80) December 18, 2020
Were you annoyed by these comments?
Yes, he has had long enough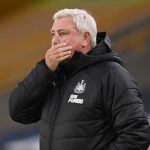 No, he needs more time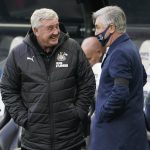 The Toon appointed Bruce in July 2019, yet apparently, he hasn't had enough time to change his team's style of play.
If you compare Bruce with Ralph Hasenhuttl, you can see that the Austrian has been with Southampton for just over two years, and in that time, he has established a clear style of play and has the Saints in third place in the Premier League.
So, if the time that Bruce has had is not long enough, what is?
This post continued to annoy many Toon fans.
That's his job!!!!! He's just admitted he CANT do his job!!! A premiership manager should be able to transform play during a GAME!!!!!!!!! Not take eighteen months!!!!! #nufc BRUCE OUT!!!!!

— Alan B NUFC (@BROWEA) December 18, 2020
How long is it going to take you? I remember you saying when you first took the managers job you said judge me after 8 games was it?

— David (@GreenGeordie9) December 18, 2020
Truly embarrassing to have this person managing our club.

— ohio toon (@OhioToon) December 18, 2020
Used this excuse at every club he's managed. Get him oot now

— ?Namelessghoul1892? (@Nameles96863577) December 18, 2020
Bruce has also spent just over £100m on players while he has been the manager of Newcastle, and a large share of that has been on attacking talent, so we can see why these Newcastle fans are annoyed by these latest claims.