A lot of Newcastle United fans have replied to a post from their club that contains Steve Bruce's comments ahead of the Toon's quarter-final clash with Brentford in the Carabao Cup.
Newcastle have beaten Morecambe, Blackburn Rovers, and Newport County to reach this stage of the competition, and now they travel to London to play the Bees, who are in good form.
Thomas Frank's men are unbeaten in 13 games and sit in fourth place in the table.
They also boast the Championship's top goalscorer in Ivan Toney, a former Newcastle player.
However, Bruce has been praising Brentford ahead of the game, which has annoyed these Newcastle fans.
What did these Newcastle fans think of these comments?
Go on Bruce, big up the opposition again ! Nee idea whatsoever have you

— Anthony Beattie (@arb_500) December 21, 2020
#BruceOut same rubbish every game every press conference every interview surely you can see that as well ?

— David Murphy (@davidmurphy1982) December 21, 2020
Yeah lets just hope we can beat a side in the league below us. He has no faith in his own abilities and from what we see week in, week out, we know why! I've never not enjoyed following NUFC more than i do right now. My club has gone.

— ??Jayde?? (@jegnufc91) December 21, 2020
Do you think Newcastle will beat Brentford?
No, we have been lucky to get this far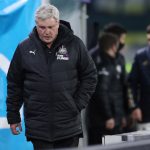 Yes, we will go through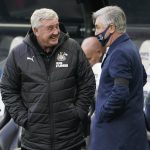 The current Toon boss claimed that his side had not played well enough in the last two matches and hoped that they could get through.
The only 'hope' we have is that the complete lack of tactics and coaching doesn't get us relegated before we can clear out the club of everyone who us stealing a living out of it ?

— Laura ???? (@mygirlsmyworldx) December 21, 2020
Should be hammering the players not hoping that we will improve, shocking.

— Mark Parkin (@mark_parkin1) December 21, 2020
Here's another pre match "hope" ??
Sends his team out with an "all the best lads, I'll keep my fingers crossed for you??" It's just ridiculous !! Brentford, a rightly so, will fancy their chances or more so now. #NUFC

— Mark Robson (@mark_robson10) December 21, 2020
Embrassment

— Rhys Domican (@RhysDomican) December 21, 2020
Get him out of our club…….

— Andy Gurney (@AndyGurney1) December 21, 2020
Newcastle played Fulham on Saturday, and despite Scott Parker's men being down to ten men for most of the second half, Fulham still ended the game with more possession than Newcastle, and they needed a penalty from Callum Wilson to save them.
Before that, they were thrashed 5-2 by Leeds United, so they will have to be better against Brentford, but it is clear that these Newcastle fans are not happy with Bruce's comments.