Supporters of Newcastle United have recently reacted to a tweet regarding Saudi Arabia's relations with Qatar.
Earlier this year, a Saudi-backed consortium was looking to take over the Toon with a £300m bid, however, the takeover failed due to a drawn-out process which had frustrated the buying side (per BBC).
One issue which was raised during the takeover process was the piracy of sports coverage in Saudi Arabia from the channel BeoutQ (per The Guardian).
This led Qatar-based broadcaster BeIN Sports to demand that the Premier League blocks the takeover as the issue became geopolitical due to friction between Saudi Arabia and Qatar.
However, a recent tweet from The Spectator Index claimed that the two countries are supposedly on the verge of 'reaching a deal' to bring an end to the 'diplomatic crisis that has lasted over three years'.
This was picked up by NUFC 360 and relayed to Newcastle fans on social media.
So, what did these Newcastle fans have to say about the Saudi Arabia-related tweet?
? #nufc https://t.co/OchZsj1szl

— NUFC 360 (@NUFC360) December 4, 2020
Can't see it making a difference unless the Premier League are really backed into a corner legally and they reach out to Qatar to see if they can still be friends if they accept it. Think they have positioned themselves now where there is no backing down now though unfortunately!

— SB (@SBNUFC) December 4, 2020
Either way we arent getting taken over

— Jay (@Nufcjay1892) December 4, 2020
The demand from BeIN Sports carried much weight at the time as they are one of the top flight's 'principal overseas broadcast partners' and it was claimed that the diplomatic repercussions could be 'considerable'.
Will this development have any bearing on the Saudi-backed takeover?
Yes, anything is possible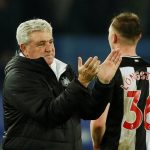 No, we need to move on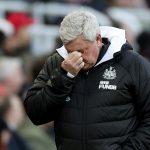 Bored of it now move on takeovers finished with, it was nice to have hope for a while

— Craig Hutchinson (@nufcfootball201) December 4, 2020
Nothing to see here, just let it go ??

— Darren.C (@dazzacole) December 4, 2020
In terms of the failed takeover bid, it has been reported in recent weeks that Mike Ashley has stepped up legal pressure on the Premier League to make the deal happen.
To handle the case, Ashley has hired two high-profile QCs in Shaheed Fatima and Nick De Marco, however, many Toon fans still felt the idea of the Saudi-backed takeover should be let go.
Let it go man

— ??eddyg (@ddy2121) December 4, 2020
— Travis Manning (@TravisManning_) December 4, 2020
As can be seen in these responses from Newcastle supporters, while it was clearly hoped that the relations between the two nations could affect the Saudi-backed proposal to take over the Toon, they did not believe that the latest development would have any impact on the failed deal.