A lot of Newcastle United fans have flocked to a post from NUFC 360, which includes a link to a piece from Union Property Services Ltd confirming that a Middle Eastern fund has bought some student accommodation on Leazes Terrace, which is right next to St. James' Park.
This has drawn the attention of many Toon fans, who feel this is connected to the proposed takeover of the Toon by a Saudi-backed consortium that was withdrawn in July.
So, what did these Newcastle fans think of this news?
Hmmm

— PC7 ?? (@PJC_NUFC) November 30, 2020
It's happening, that's the ground expansion sorted #CANS #NUFCTakeover

— ??NUFC1892?? (@ProMediaHD1) November 30, 2020
— Premier league of corruption.. (@myoung23) November 30, 2020
UNION PROPERTY SERVICE LTD AT THE BACK POSSSSSTTTTTTT pic.twitter.com/h4nS7Vbn6k

— Dan Hall (@TheDanHall) November 30, 2020
It could be PIF.

— James Robson (@JamesR254) November 30, 2020
Do you think this means anything?
No, it means nothing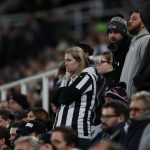 Yes, it is all connected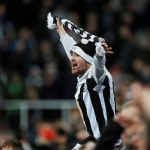 The deal for PCP Capital Partners, PIF (Saudi Arabia's Public Investment Fund) and the Reuben brothers was withdrawn before the Premier League reached a decision on the takeover.
However, that was not the end of it, as the group tried again behind closed doors, but that was also unsuccessful.
Mike Ashley then decided to take matters into his own hands and appointed two lawyers to launch a legal challenge against the Premier League, which was made public by the club in November.
However, these Toon fans don't think that this development means anything.
Means nothing.
Pointless story.

— Paul Armstrong (@Armstrong1986P) November 30, 2020
Doesn't even say Saudi fund, could be anyone. Clutching a little here.

— nufc_seb (@nufc_seb) December 1, 2020
It will be interesting to see if this sale has anything to do with the proposed takeover as the land is right next to St. James' Park, while the Middle Eastern link has people potentially jumping to conclusions.
However, it could also be totally unrelated, we just don't know – but it is clear that many Toon fans are excited by this latest news.