A lot of Newcastle United fans have replied to a post from Aaron Stokes in which he claims that in every single Premier League match this season, the Toon have had less possession than their opponents.
Even against Burnley and West Bromwich Albion, who have both had a low average percentage of possession this season, the Toon had less of the ball.
Now, they won both those games, so you could argue that it doesn't matter, but their problems in this area are emphasised is in games against the likes of Manchester United and Leeds United, when the Toon were thrashed having had very little possession.
This post has drawn the attention of these Toon fans who are fuming.
What did these Newcastle fans think of this post?
31% tonight, shocking. But finally the score reflects who played better. Bruce's luck ran out, now a few more beatings and surely we will be rid of him.
He is not good enough

— TheArtFullDigger (@Petermccarthy84) December 16, 2020
It's awful on the eye, footballs about enjoyment. No enjoyment and no hope under Bruce #Bruceout

— DAVEY WENDT (@DANGERUS_DAVEY) December 16, 2020
Are you surprised by this statistic?
No, we never have the ball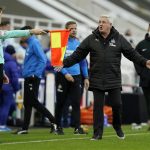 Yes, I thought we had the ball a bit more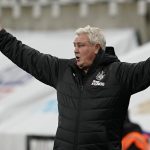 Other Newcastle fans used this post to have a go at pundits who keep telling them that Steve Bruce is doing a good job.
Don't worry about it us Newcastle fans are deluded cause we want more than 50% possession a game

— Kieren Wilkinson (@KierenW6) December 16, 2020
Stats like this that the pundits conveniently never research

— Joe (@JoeD_Nufc) December 16, 2020
But all the pundits tell us that Bruce is great

— michael johnson (@mikemx52000) December 16, 2020
Fancy telling Savage and Sutton?

— Mark (@markbradley1986) December 16, 2020
But 'NeWCasTlE FanS ExPEct To mUCH' right?

— Tom (@tljcomps) December 16, 2020
Before the game against the Whites, the Toon had won two league games in a row and even took the lead at Elland Road, but they didn't build on it and ended the game with just 31% possession and having allowed 25 shots on their goal with 10 on target.
So, it is no wonder that in the end they were thrashed and they now have to prepare for the visit of Fulham to St. James' Park.