Fans of Newcastle United have been reacting to a post on Twitter, which relayed a report regarding the fitness of Allan Saint-Maximin.
According to The Telegraph, after testing positive for the viral pandemic towards the end of November, Saint-Maximin is still suffering 'long-term effects of the virus' and could be out of action for the Magpies for a further three weeks, which would see him return to the side in mid-January.
The £28.8 million-rated winger has not featured for the club since their 2-0 loss to Chelsea on November 21. However, in the eight Premier League games the 23-year-old has played in for Steve Bruce's side this season, he has highly impressed, scoring one goal, providing one assist and averaging a WhoScored match rating of 6.94 – ranking him as the club's joint third-best performer in the top-flight.
And, after The Telegraph's report was shared on Twitter by NUFC 360, fans of Newcastle flocked to have their say on the potential absence of the Frenchman.
Do you think that Saint-Maximin will leave Newcastle in January?
Yes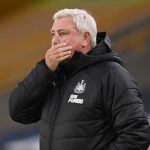 No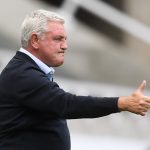 So, what exactly did these Newcastle United fans have to say in reaction to the injury news regarding Allan Saint-Maximin?
"Just in time for his agent to get him transfer"
"Has he played his last game for us ?"
"He signed that 6 year contract for a reason so NUFC get top dollar it's clear as day"
"Aye Im not having this like, something else is definitely going on."
"He said himself he's fit and well, he's off me thinks."
"This ain't right something deeper than this"
"Something wrong with this"
"Aye he's off in Jan"
All in all, it would appear that the vast majority of these Newcastle fans appear to believe that Saint-Maximin's injury is a ruse, with some claiming that the winger could have already played his last game for the club, while others simply stated that there is more to the injury than the club or the 23-year-old are letting on.