A lot of Newcastle United fans have flocked to a post from Lee Ryder that has quotes from Steve Bruce after his side were thrashed 5-2 by Leeds United at Elland Road.
The Toon's manager claimed that his side competed well with Leeds until the last 12 minutes and that 'it could have gone either way'.
He also claimed that the goals that Newcastle gave away were 'bad' and that it was a 'bitter pill to swallow'.
This has drawn these Toon fans' attention who don't think that their side were in the game.
What did these Newcastle fans think of Steve Bruce's comments?
Up to the 79th minute Steve we got battered and after that we got absolutely, unbelievably battered. Tell the truth man. We aren't stupid, we can see what is in front of us.

— Steven Wade (@StevenWade28) December 16, 2020
I literally can't believe he has said that! We were absolutely battered for the entire game… I'm convinced his eyes don't belong to him if that's what he thinks……

— michael (@mickandt) December 16, 2020
He's totally deluded. They were by far the better team in every department. We never once had any sort of foothold in the game, not even a 5 minute spell of sustained pressure. Just backs to the wall amd let them have the ball for 90 mins. Awful to watch.

— Jamesy19 (@Anth1977) December 16, 2020
Please please please tell me, at some point, someone interviewing him will pull this absolutely disgusting take, apart!!

— Chris Parkin (@Chris_p18) December 16, 2020
Do you think Newcastle were in the game?
No, not a chance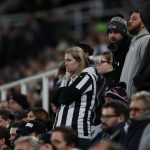 Yes, we still had a chance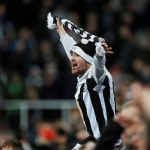 The fourth goal that Newcastle conceded was from losing the ball on the edge of Leeds' area, and it ended in a five-on-two attack as Leeds players charged forward to try and score and totally overwhelmed the Toon (2:04).
This followed on from Stuart Dallas' goal that saw him totally free in the box after Sean Longstaff had lost the ball in his own area.
So, you can see Bruce's point that the goals conceded were poor, but these Newcastle fans do not think that their side were in the game.
Did he see a different game to the rest of us? Outplayed from start to finish.

— Grant Hall (@grant_246) December 16, 2020
No we did not gave as good as we got! We are absolutely disgraceful! Leeds destroyed us. How the hell can he get away with the lies?

— Doddsy (@Dodds1986) December 16, 2020
Wow what game was he watching and he's the manager

— brian jenkinson (@jenka2416) December 16, 2020
If you look at the statistics from the match, you can see that Leeds had 69% possession, fired in 25 shots on goal, with ten on target, while Newcastle only managed four shots on target, so you could argue that Newcastle were not really in the game even before the Whites scored their third.