Newcastle United fans on Twitter have been responding to the latest social media post from Toon journalist Lee Ryder. 
This comes after Ryder shared a post on his official Twitter page regarding what he asked Newcastle manager Steve Bruce after seeing his side fall to a 2-0 defeat away at Manchester City.
In his post, Ryder said: "Tried to get a response on the 'hysteria'. Asked if it was about Brentford in isolation got a 'yeah' then wasn't able to complete follow-up."
This post from Ryder then gathered a lot of replies from Newcastle fans who were quick to share their thoughts on this post from the journalist.
So, what did these Toon fans have to say on Steve Bruce following Lee Ryder's post?
"Bruce claims he's a toon fan, he isn't. Claims he's one of us, he isn't. Can't stand the clown. Won't be back until #BruceOut #ashleyout #nufctakover #NUFC"
"No Integrity. #BruceOut" 
"He's so far over his head #BruceOut"
"Call him out next chance you get he's a liar and a really bad one at that. Please for once do the right thing"
"He doesn't help his cause taking snipes at the fans. He's done that since he arrived, made a thing about the passionate fanbase so why take the job if you knew it would be this way? I don't get the bloke."
"Sad to say but not one player has improved since Rafa left – in fact every player has deteriorated under Bruce. SB not good enough at this level and needs to go before it is too late"
"He needs to go"
Looking at the replies to this post from Ryder, it's clear that they are getting fed up of having Bruce as their club's manager and now think it's time for a change of personnel at St. James' Park.
Do you think Steve Bruce will still be Newcastle's manager by the end of the season?
Yes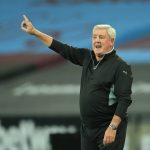 No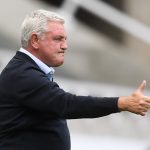 Given how Bruce has guided his side to mid-table mediocrity in the Premier League table after picking up a very mixed bag of results having won five, drawn three and lost six so far this season, it's understandable why these Toon fans want a change in management.