Newcastle United fans on Twitter have been responding to the latest social media post from Toon midfielder Isaac Hayden. 
This comes after the midfielder shared a post on his official Twitter page sharing a message to the Toon fans after the club fell to a 2-0 defeat away against Manchester City on Boxing Day.
In his post, Hayden said that it was a "disappointing night" against the Manchester club. He also added that the team "came to get a result and it wasn't meant to be".
Hayden also said that now is "the time to stick together and focus on positivity not negativity" before thanking the Newcastle fans for their "continued support".
This post from Hayden then gathered a lot of replies from Newcastle fans who were quick to share their thoughts on this latest post from the 25-year-old.
So, what did these Toon fans make of this post from Isaac Hayden?
"A result? with our three best strikers on the bench. Was never going to happen. Going backwards as a club. Lucky there's three really bad teams at the bottom, because our luck is running out, apart from west ham at the start, there's been no good football at all."
"Enough is enough. You are getting payed to play football, we are not getting payed to watch football isaac. This is supposed to be #nufc"
"Sadly and quite predictably you lot didn't even turn up. !!"
"There is no positivity though"
"give us something to cheer/be positive about next game then"
"The only kind of result you went for was a 2 goal defeat at the very worse. Job done now on to Liverpool to achieve a similar result. The fans are fed up with the dross year in year out. 15 years of mediocrity and soul destroying tactics."
Looking at the replies to Hayden's post, it's clear that these Newcastle fans are reluctant to agree with the midfielder's positivity at this moment in time.
Given how they crashed out of the Carabao Cup after losing to Championship side Brentford before then losing in the league against City, it's not surprising that these fans aren't exactly feeling particularly upbeat about their team at the moment.
Were you disappointed by Hayden's performance against Man City?
Yes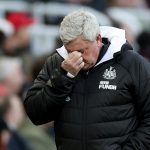 No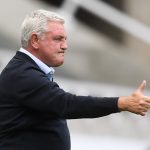 Also, with Hayden picking up a disappointing match rating of 5.94/10 for his performance against Pep Guardiola's side, it's fair to say that these Toon fans aren't particularly pleased with him specifically either.