A lot of Newcastle United fans have flocked to a post that contains footage from the Toon's 1-0 defeat to Brentford in the Carabao Cup.
Newcastle fell behind to Josh Dasilva's strike in the second half and never looked like getting back into the match.
They had chances but played very poorly, and this passage of play pretty much sums up the match.
The video starts with a corner taken by Newcastle that is cleared by the goalkeeper and then blasted out of play for a throw-in, and then the throw is taken quickly back to Jamal Lewis, who plays it back to Karl Darlow.
So the Toon went from a corner back to their goalkeeper in the space of 20 seconds.
This has infuriated these Toon fans, who couldn't believe their eyes.
What did these Newcastle fans think of this footage?
"As much as I want Bruce out, the players need to get a grip as well. That is a disgrace"
"We play the worst football in any top major league. We're an absolute embarrassment and half of them are not fit to wear the badge. Mugs"
"This is exactly what I spoke about on here minutes after it happened. That on its own is absolutely shambolic."
Are you annoyed by this footage?
Yes, ridiculous stuff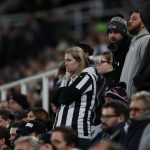 No, it isn't that bad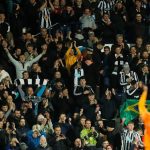 Steve Bruce named a strong side, but there were some dreadful performances from many Newcastle players, and they now face a run of games that includes facing Manchester City, Liverpool, and Leicester City.
If they play as poorly as they did here, then they could be in trouble.
This video continued to draw in angry Newcastle fans.
"Even if we're not going backwards, I've never seen another team look so utterly clueless when taking a throw in. There's never any movement at all. There was one in this very game when Lewis(?) seemed to be stood there an age. Fairly certain two others even had their back to him."
"The amount of times the back line passed it amongst themselves was maddening. This sort of play is just demoralising."
"Bruce should be giving them hell for this. I'd be screaming at them but he's so passive on the touch line its unbelievable"
This passage of play from Newcastle is baffling, to say the least, and we can see why so many Toon fans are angry at this post.