A lot of Newcastle United fans have flocked to a post from NUFC 360, which has relayed news from an article in The Chronicle with some more information on the proposed takeover of the Toon that was withdrawn in July.
The piece claims that the Premier League asked to meet with the Foreign Office to ensure they were 'on the same page' when it came to the takeover bid from PCP Capital Partners, PIF and the Reuben brothers.
A meeting was held on 14th May, and then after the deal was withdrawn, the Foreign Office claimed that it was 'helpful' that the Premier League did not release a statement about it.
The league did finally provide a response but only after intense fan and MP pressure.
This new information has annoyed these Toon fans who feel that the government shouldn't even have to be involved.
So, what did these Newcastle fans think of this new information?
Weird how none of the other takeovers in the history of the Premier League have had to be approved by the government.

Anyone would think it's an excuse rather than a reason.

— DingoWasHisNameO (@dingo_o) December 3, 2020
I'd ask the question if the PL asked the Government if they were on the same page when Man City were taken over?

— James Douglas#NUFC (@armanisummecode) December 3, 2020
I don't trust the government either… They've done nothing because they don't care about money being invested in the North East.. If it was a London club and millions for the capital city they'd have stepped in.

— I'm backing Bruce ? (@Rattles57970726) December 3, 2020
Do you think this is dodgy?
Yes, something is wrong here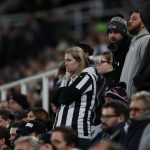 No, nothing to worry about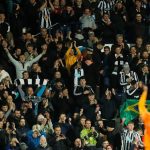 To us, this doesn't look good for the Premier League who insist that there was no outside influence during this process.
This looks like outside influence, and along with the claims that members of the big six were against the takeover and that Richard Masters held meetings with BeIN Sports, this is another thing that could be classed as outside influence.
Certainly, that is what has annoyed these Newcastle fans.
This is going to become a big issue.
The Club, fans, and those involved in the Takeover will be looking for full disclosure.

— ?? King of Northumbria ?? (@Sandancer1977) December 3, 2020
Covering there tracks even more

— Tom C (@TomCu86) December 3, 2020
BUt iTS A cOnfiDEntIAL ProCEsS….

— TheUntrueGeordiie (@GeordiieUntrue) December 3, 2020
One Toon fan, though, thinks that the takeover is over.
ITS OVER….MOVE ON!!!. The case against the PL is for Ashleys benefit alone. It has no influence over the takeover being approved. Fans are being used as pawns in this legal case.We as fans need to go back to basics.BOYCOTT the club.Its not ours until MA is gone!!!

— Saint Maxi Geordie (@maxi_saint) December 3, 2020
The club's potential takeover is now with the legal teams, and it will be interesting to see what happens.
Still, after this latest piece of news, we understand why so many Newcastle fans might be angry at what has happened to the takeover.