Supporters of Newcastle United have recently fumed after a report emerged regarding the future of English midfielder Sean Longstaff.
According to a recent report by the Daily Mail, Longstaff has signed a deal with 'super-agent' Pini Zahavi.
Supposedly, the 'high-profile' agent if going to try and broker a deal away from St. James Park for the 23-year-old middleman.
The report comes after talks over a new contract between the Englishman and the Toon stalled following Longstaff's serious knee injury in March 2019.
This report was relayed to Newcastle fans by NUFC 360 and it had lots of them talking.
So, what did these Newcastle fans have to say about the report on Sean Longstaff?
Sean Longstaff has signed a deal with super agent Pini Zahavi and it is expected the high profile 'Mr Fix It' will attempt to broker a transfer away from Newcastle. #nufc [Daily Mail]

— NUFC 360 (@NUFC360) December 4, 2020
Let him and his brother go for me people like them because they are local lads but in all honesty will they improve us? Not IMO they won't but that's just my opinion.

— DBaines????Blaydon#Ashleyout (@Peas4NUFC) December 4, 2020
Don't rate him, management doesn't help anybody look good currently but his had doesn't go up and best thing about him is he likes a shot

— Callum???? (@Callumtroy97) December 5, 2020
The 23-year-old Englishman currently has until the summer of 2022 left on his contract with the Toon and a market value of £15.75m, according to Transfermarkt.
Would you mind if Sean Longstaff left St. James' Park?
No, he's not that good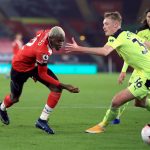 Yes, he's a good player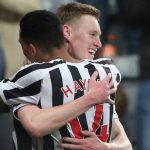 Never rated him average at best wouldn't be sorry to see him go his brother is slightly better. Wouldn't even make the bench at spurs

— Scott hunter (@scott19567) December 4, 2020
Seriously, looks second rate player after a good start under Rafa, think Man U connection went to his head, yet to command a game in a blacknwhite shirt.

— John Maddison (@Maddaz24) December 4, 2020
Bang average get rid of both of them. Im sick of reading things like this, should be spending more time trying to find a way of playing well in back to back games instead of engineering a move away. Laters ????

— Tom Paine (@TPaine04) December 4, 2020
So far this season, Longstaff has made seven appearances for Newcastle in the Premier League in which he has neither scored a goal nor provided an assist (per WhoScored).
Over those seven outings, the midfielder has earned an unimpressive 6.26/10 average rating, making him the Toon's fourth-worst performer this term.
Increasingly looking like a bit of a flash in the pan player. Good few months and little in best part of two years since.

— DG (@DavidJG80) December 4, 2020
Won't be missed

— Stephen Falcus (@s_falcus) December 4, 2020
As can be seen in these responses from Newcastle supporters, they were not happy after the report on Longstaff emerged but many of them suggested that he would not be missed at St. James' Park.