Fans of Newcastle United have been reacting to a post on Twitter, which relayed a report containing comments made by Steve Bruce regarding the progress made by the club.
Following Newcastle's defeat against Brentford on Tuesday evening, Bruce's side find themselves out of the Carabao Cup and sitting in 13th place in the Premier League table, eight points above the relegation zone.
And, following the defeat to the Championship side, the Newcastle boss acknowledged that some fans would claim that 'no progress' had been made by the club during his tenure as manager, however, that he would 'beg to differ', before asking fans to judge him over the 'ten-month period' of the Premier League season, rather than after a single cup loss.
However, after NUFC 360 relayed Bruce's quotes on Twitter, many fans of the Magpies flocked to have their say on the matter, with many questioning the 59-year-old as to what progress had actually been made by Newcastle during his reign as manager.
Do you think that Steve Bruce should be sacked?
Yes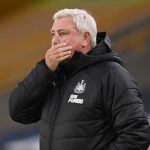 No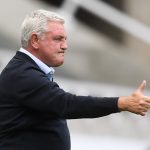 So, what exactly did these Newcastle United fans have to say in reaction to Steve Bruce's comments?
"If Steve wants to produce any evidence to that effect I'm all ears"
"Since he walked through the door, there has been absolutely zero progress. I couldn't even tell you our preferred formation, best starting 11 or what our style of play is. But luckily for him, the bottom half of the league is shockingly bad and we won't go down."
"Yes he is right we have regressed"
"Genuinely hope we get absolutely torn to pieces in our next 3/4 fixtures. If that's what it will take for the board to realise we're in real danger of relegation this Year under this clown then I'm fine for that."
"As poor as getting played off the park by a championship b team is. He's been shocking but he will stay til it's too late"
"All the sound bytes but nothing to back it up. He needs to go now."
"He's deluded ..deranged ..and sadly lost the plot"
"He is joking right. He has taken us so far backwards it's unreal he has no plan no tactics so did he think he could take us forward"
"My word. If this is progress, I wonder what regression looks like! I just hope the league table looks just as "safe" as it does now after the next 3 games. We're in a precarious situation, practically speaking, right now. #nufc"
"Everything you need to know about steve bruce right there in that statement. Deluded and clueless"
All in all, it would appear that the vast majority of these Newcastle fans do not agree with Bruce one bit that any progress has been made at Newcastle, with some claiming that the manager has lost the plot regarding his comments, while others simply called for the 59-year-old to be sacked.