A lot of Newcastle United fans have flocked to a post from Duncan Wright, the Senior Football Reporter at The Sun, after he replied to a post from Mark Douglas about the Toon's situation.
The Chronicle reporter suggested that Mike Ashley should seriously be considering the future of the football club after Newcastle were beaten 1-0 by Brentford in the Carabao Cup.
However, Wright suggested that Newcastle are not going to be in a relegation battle, and he asked what more could the club achieve, which drew an angry reaction from many Toon fans.
What did these Newcastle fans think of this post?
"Erm, we have City, Liverpool and Leicester in our next 3 games. Come back after them 3 games and see if we are in a relegation battle then. Dear me"
"Let's see where they are in a month's time eh? This isn't sustainable, we've picked up points we absolutely did not deserve, a prime example being the Fulham game. We're only heading one way"
"Are you being serious ??????? Are you truly being serious. Can you just answer me how many minutes of NUFC you have honestly watched??? No one who has watched us, even when weve won, would type that tweet out. Show us some respect kidda"
"I challenge you to dedicate a couple of days to watching each performance this season. Don't bother with last season, nobody should endure this back to back. Watch every one. Outplayed in almost every match, regardless of occasionally, perhaps, being stronger on paper. Woeful."
Do you agree with Wright?
No, awful tweet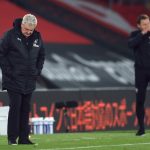 Yes, he is right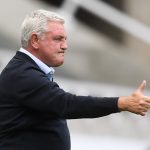 Other Toon fans were even more annoyed because not that long ago, Wright tweeted about Arsenal's situation and claimed that the club and their fans deserve better, but according to him, Newcastle fans aren't allowed better.
"Arsenal fans can be unhappy, but little old Newcastle should be grateful for what they've got? Go away. #nufc"
"The absolute ignorance of this tweet! Then the double standards when you read his later tweet regarding Arsenal. Look at our performances not just results. Even Palace and WBA were terrible performances. Bruce has had lots of luck that seems to have ran out."
"How can you tweet this, then tweet what you did about Arsenal fans, with a straight face? I'd ask if you had any shame, but I'd only have to look as far as your bio for my answer."
We think this is a poor tweet from Wright, and it seems as if he fails to acknowledge many of the concerns that Newcastle fans have over their club and Steve Bruce.
He then makes this post even worse with his one about Arsenal, and we are not surprised that many Toon fans have torn into him for this tweet.