A lot of Newcastle United fans have flocked to a post from Liam Kennedy that has his view on the new TV deal signed between the Premier League and beIN SPORTS to broadcast in the MENA region until 2025.
The deal was announced on Thursday, which led journalist Ben Jacobs to provide his view on the situation, with Jacobs believing that this new deal is not a bad thing for the proposed takeover of Newcastle.
He thinks this because this new TV deal forces Saudi Arabia to engage with beIN and could see the channel's ban lifted in Saudi Arabia.
This led Kennedy to have his say as the TV deal is the same as the last one, despite talk of beIN offering a less lucrative deal because of piracy, so this has pleased some Toon fans, who see this as a positive.
What did these Newcastle fans think of this tweet?
I think it's very obvious they are building bridges therefore its a really good sign for the takeover to progress i really think it's happening the first quarter of next year we will have very rich new owners I just hope the pubs are open then because stuff the cans I'm on ?

— Chris Cooper (@ChrisCo15220826) December 17, 2020
Think its positive. Saudi obviously willing to let them stream in their country and building bridges. Like it or not PL and Bein are in bed together and we need to work with them not against them to get this takeover over the line

— Andy keers (@andykeers) December 17, 2020
It'll sort out the piracy so must be good news ?

— mark v (@markvickers10) December 17, 2020
Do you think this is good news for Newcastle?
No, this bad for us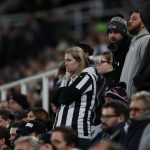 Yes, it could turn out to be positive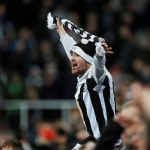 However, other Newcastle fans cannot see the takeover happening now that this deal has happened.
Takeover not happening

— David Murphy (@davidmurphy1982) December 17, 2020
Bloody hell red flags are back. I'm still trying to join the dots?

— ChrisW (@MontyMagic69) December 17, 2020
Given that Mike Ashley voted against this, it can't possibly be good news for the potential takeover can it?

— Roger Walton (@RWaltonortho) December 17, 2020
Surely if @nufc have rejected this then that says a lot about where we are 8n regards takeover deal… legal action or collapse?

— Shadders (@ShaddersNUFC) December 17, 2020
BeIN made a complaint to the Premier League over the proposed takeover of the Toon by PCP, PIF and the Reuben brothers, and this was because they didn't believe that Saudi Arabia (through PIF) should be able to buy a Premier League football club after pirating beIN's service.
This whole piracy issue plagued the whole deal before Saudi Arabia blocked beIN, and then not long after, the deal to buy Newcastle was withdrawn.
Since then, a legal challenge has been made over the proposed takeover, and there are claims that Saudi Arabia and Qatar are close to resolving their geopolitical conflict.
So, this TV deal could actually be a good thing for the proposed takeover in the end despite the scepticism amongst some Newcastle supporters.