A lot of Newcastle United fans have flocked to a post from Keith Downie after the Toon were thrashed 5-2 by Leeds United at Elland Road.
On Wednesday night, the Sky Sports reporter tweeted that Newcastle 'looked very tired' and that he was 'unsure' if that was to do with some of the squad recovering from the current pandemic.
However, he then claimed that they had been 'off the pace' and 'can't complain about the defeat.'
The idea, though, that the Toon were tired has annoyed these Newcastle fans who felt Downie was just giving Steve Bruce excuses.
What did these Newcastle fans make of Downie's tweet?
Give over… don't start making excuses for Bruce . Leeds ( promoted 4 months ago) are levels above us. It's for one simple reason. They have a capable manager who knows how to play decent football. We have a bloke stuck in the 80s

— The Looney Toon (@The_Looney_Toon) December 16, 2020
Keith , stop making excuses for them …. it was appalling! Lewis , Longstaff and Hendrick were bloody awful . Silly mistakes and lack of ability , we were found out !

— Anthony Beattie (@arb_500) December 16, 2020
Don't give Bruce anymore excuses Keith

— Mark Anderson (@markyanderson91) December 16, 2020
Excuses Excuses Excuses pic.twitter.com/3i2pVRFxES

— Keith_B (@KeithB34506705) December 16, 2020
Do you think Newcastle were tired?
No, we were just beaten by a better team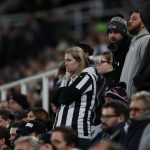 Yes, they were just tired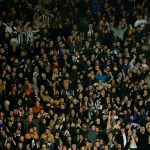 To be fair to Bruce, he didn't blame his side's performance on tiredness, but many Toon fans were still angry with what they had seen.
They look tired every game. Probably something to do with running around after the ball for 70% of the time?

— ?N?I?C?K?Y? (@fORgEtMeAlWays_) December 16, 2020
They've looked exactly the same as every other game this season regardless of final result. Clueless, hopeless and rudderless!

— Drubert Dizzle (@Drubacca13) December 16, 2020
Newcastle did have to postpone their match against Aston Villa due to a viral outbreak, and they beat West Bromwich Albion with a patched-up side.
However, the Toon were just blown away by Marcelo Bielsa's men, who ran riot in the second half.
It will be interesting to see how Newcastle respond on Saturday against a Fulham side who are starting to pick up points.