Supporters of Newcastle United have fumed after footage of goalkeeper Karl Darlow was shared by the Toon on social media.
On Tuesday night, Steve Bruce's side crashed out of the Carabao Cup after a 1-0 defeat against Brentford in the quarter-final of the competition (per Transfermarkt).
During the defeat, Darlow played the entirety of the match between the sticks for the north-east club.
Following the game, the stopper spoke to the club's media and interview footage of him was shared on Twitter by Newcastle (per Newcastle United).
He said: "We need to be coming to these sort of games and making sure we boss the game and come out with a victory and we should be in the semi-final but we've not done that tonight."
Lots of Toon fans then flocked to this to air their frustrations after it was shared on Twitter.
So, what did these Newcastle fans have to say about the footage of Karl Darlow?
"You now doing interview Karl,who is next .shelvey schar,laccelles,Ritchie,Clark etc .We fans are sick of all the promises you lot make and still same mistakes game after game.No more player interviews please"
Credit: @brobinson952
"Shane the captain can't stand up to speak to the cameras. No effort, no will, simply no plan by the manger. He's lost the players! #nufc"
Credit: @Armstrong1986P
For his role in the defeat against the Bees, the goalkeeper was awarded a fairly average 6/10 performance rating by Chronicle Live, who claimed he 'kept the score down in the end'.
Is Karl Darlow good enough for Newcastle United?
Yes, he's a good player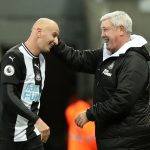 No, he's not that good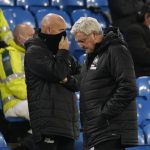 "I've supported Newcastle since the early 1980s. Last week I decided to stop watching them. Worst Manager we have ever had and we have had our fair share. Even when we scrape a win on 20% possession I end up feeling sorry for the opposition. Pathetic"
Credit: @TrousersGrimm
"That was nearly as embarrassing and pathetic as the performance."
Credit: @pag1953
Over the duration of the season so far, Darlow has made 14 appearances for the Toon in which he has managed to keep just two clean sheets for the club (per Transfermarkt).
In the 12 games which the 'keeper has not kept a clean sheet for Bruce's side, he has shipped a whopping 23 goals.
"Bruce out. This club is rotten."
Credit: @Albertschipshop
"Delete…"
Credit: @andyhudson77
As can be seen in these responses from Newcastle supporters, many of them were furious after the footage of Darlow was shared on social media by the club.