Many Newcastle United supporters have flocked to social media in order to respond to a Twitter post from @NUFC360 regarding the news the club have been forced to keep their training ground closed.
The original report, from The Telegraph, states that the Magpies will be required to keep their training ground closed after a viral outbreak that led to the postponement of their clash against Aston Villa.
It was also reported that three of the players who have tested positive for the virus were involved in Newcastle United's win at Crystal Palace last weekend although at the time of writing, the south London-based club hadn't announced the results from their subsequent tests.
@NUFC360's quote tweet said: 'This has the potential to derail our season.'
How have the Newcastle supporters responded to @NUFC360's post?
I really think the manager should be sacked for this ?

— Nufctony (@ACslater0) December 3, 2020
Sounds like players getting complacent as time goes on instead of sticking to rules like they were at the start of the season

— Maz Whitwell?? (@geordiegirlx) December 3, 2020
this season has been a disaster anyways, if anything it's another thing to help bruce

— Not Steve Bruce (@ChipperfieldNot) December 3, 2020
Derailment would imply we were on the track.

— Jonny Siddle (@JonnySiddle) December 3, 2020
Wasn't it already derailed ?

— Shane Kearley (@srkearley) December 3, 2020
Do you think the current situation will have a negative impact on Newcastle's season?
Yes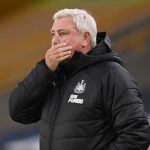 No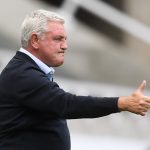 Was it ever on the rails ??

— AJ (@nufcaam) December 3, 2020
bold to claim that it was ever "railed"! ?

— Joe Herbert (@joefherb) December 3, 2020
Whilst one supporter, perhaps tongue-in-cheek, suggested that Steve Bruce should be sacked as a result of the recent events, others were keen to point out that in their view, the season never was on track.
The Toon currently occupy 13th place in the Premier League having won just two of their last five fixtures but you can assume from the tone of the above comments that these fans may not be entirely happy with their current boss and where the team find themselves at present.