A lot of Newcastle United fans have flocked to a post from their club which contains images of captain Jamaal Lascelles back in training.
The 27-year-old had been suffering from the current pandemic, but it was confirmed on Thursday that Lascelles was back in training and these images prove that.
However, these Toon fans don't appear to be too happy with the return of Lascelles.
What did these Newcastle fans think of this post?
"Nothing to cheer about really (glad he's no longer unwell with covid) but what difference will he make? He looks like a rabbit in headlights playing for Bruce"
"Champions league incoming"
Lascelles has not been in great form this season with a 6.58 average rating in the league; however, before a tough run of fixtures, we think it is good that the captain is back.
Are you pleased to see Lascelles back?
Yes, he will make a difference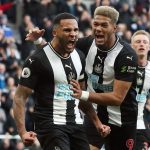 No, he makes no difference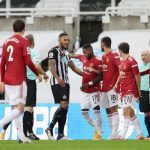 These Newcastle fans used this post to slate Steve Bruce.
"Announce Bruce being handed his P45″
"Bruce's resignation pics admin?"
"Announce Bruce sacked"
"Welcome back"
So, Lascelles is back, but it doesn't look like many Newcastle fans feel that he will make much of a difference to the team.
The other Toon fans have just decided to demand Bruce be sacked after the Toon lost to Brentford in the Carabao Cup and a string of poor performances this season.
We feel that it is good that Lascelles is back in training, and we are happy to see that he has recovered from the current pandemic.