Many Newcastle United fans have been talking about the latest tweet from Nick de Marco that recently emerged on social media.
De Marco, who was instructed to act for Mike Ashley in the Newcastle owner's dispute with the Premier League following the club's failed takeover, recently posted a tweet about 'real bread' and his bread machine. He said that he made some bread using standard sourdough and he prefers it. He also said that the bread machine would now be the regular bread maker too.
Can the takeover still happen?
Yes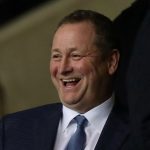 No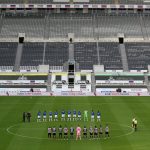 The sports lawyer's tweet caught the attention of many Newcastle fans, who began talking about De Marco.
What did Newcastle fans make of De Marco's latest tweet?
Nick i think whats going to have to happen is when this take over goes through your going to have to
Credit: @geordiesiallen1
Please get us this takeover
Credit: @lewisthepanther
The black in the bread obviously means the takeovers been approved
#cans
This suggests that there might still be hope in this regard and De Marco's tweet seems to have left fans even more curious.