A lot of Newcastle United fans have flocked to a post from Luke Edwards after the Toon were beaten 1-0 by Brentford in the Carabao Cup.
The Daily Telegraph reporter claimed that this current Newcastle team isn't that good and that most of them have spent most of their time in the Championship or near the bottom of the Premier League and that the problem is they aren't improving.
This has drawn these Toon fans' attention who don't agree with Edwards and feel that this current Newcastle squad is better than what they are currently capable of under Steve Bruce.
What did these Newcastle fans think of this post from Edwards?
"Come on Luke. This was Brentford reserves. Give over."
"Come off it Luke a lot of the squad was there under Rafa and performing way better than they are now. We had one of the tightest defenses under Rafa which Bruce inherited and that's gone backwards"
"Give over man. You seen what Southampton are doing?! Leeds and Brighton May have less points, but they have a plan and identity with (on paper) inferior players. How on earth do you get paid for this."
"You don't think the squad is better than this!? Wake up man. Not saying we're European places or even guaranteed top half. But we can play a much, much better brand with these players"
Do you agree with Edwards?
No, the squad is good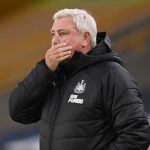 Yes, the squad is poor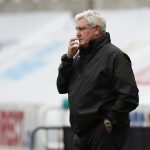 If you look at the likes of Miguel Almiron, Joelinton, and Allan Saint-Maximin, then you will see that before they joined Newcastle, they had never played in the Premier League, so we feel that you can discount these players.
However, Jonjo Shelvey made 69 appearances for Liverpool and helped them win the League Cup, so he has had previous success.
The likes of Callum Wilson and Ryan Fraser played in a Bournemouth side that regularly finished in mid-table, but in that time, both Wilson and Fraser were linked with moves to bigger clubs, suggesting that they could play at a higher level.
Then finally, the likes of Jamaal Lascelles improved massively under Rafael Benitez and was linked with a move to Liverpool, as well as being mentioned as someone who should have been called up by England.
So, we feel that many Toon fans are probably correct, and they continued to express their displeasure at this post from Edwards.
"They did right with Rafa and then more money was spent. Figured out the problem yet Luke?"
"Going by this senseless point Gini is a useless player as he played for a relegated team. So was Robertson and Van Dijk and Mane who were fighting relegation at Southampton. Heck Liverpool have more players that played in bottom half teams than we do. It's the MANAGER"
Newcastle did not deserve to beat the Bees, and some of the performances from some of their players were dreadful, and with a potentially tough set of fixtures coming up, it is hard to see where Newcastle go from here.