A lot of Newcastle United fans have flocked to a tweet that was recently posted by The Chronicle's chief Newcastle United writer Lee Ryder which issued an update on the rumours of a bust-up between Toon manager Steve Bruce and 23-year-old attacker Allan Saint-Maximin.
Ryder replied to his post with another tweet that included a link to an article from ChronicleLive which explained that talk of this alleged bust-up appeared on a recent edition of The Totally Football Show podcast, audio of which has been relayed on Twitter via @NUFCgallowgate. 
However, Ryder has dismissed this rumoured feud, stating that the only reason Saint-Maximin hasn't featured for the Toon since 21st November is due to a calf injury that he suffered ahead of their 2-0 win over Crystal Palace on 27th November. 
Additionally, in his tweet, the journalist explained that the North East club are leaving it to individual players to update on their availability 'for privacy reasons.' 
So, how did these Newcastle United fans react to Ryder's update on this situation?
Suggestions of a fall out between Steve Bruce and Allan Saint-Maximin untrue according to #nufc sources. Saint-Maximin has not played since a calf injury ahead of Palace game. For privacy reasons, #nufc have left it to individual players to update their unavailability.

— Lee Ryder (@lee_ryder) December 21, 2020
Many Newcastle fans have been speculating about the truth with regard to this situation in response to Ryder's tweet, with some fans of the North East club indicating that they don't believe Ryder, sharing that they think Bruce and Saint-Maximin have fallen out. 
So what he's saying is he has annoyed ASM and he went back to France.

— Odinson (@MitchP_9) December 21, 2020
If you believe that Lee you'll believe anything

— Lee (@75nufc) December 21, 2020
Well that confirms for me that there absolutely has been a fall out. When, in the footballing world, is it down to individual players to "update their unavailability"? Something is definitely wrong there.

— Ricky Williams (@Ricky_NUFC9) December 21, 2020
If I was ASM I would be fuming with Bruce style of football, his latest tactic change before his injury and would be on the phone to my agent looking for a move if he had any ambition

— Ryan Hudson (@ry_hudson91) December 21, 2020
There is something going on

— yousef (@ashleyout_12) December 21, 2020
Highly unusual for a club not to provide injury updates and to expect the players to do it themselves wouldn't you say Lee? Something isn't right.

— ? ? ? ? ???? (@PhilHeppenstall) December 21, 2020
Hang on – they've left it to players to update?! That's…that's the manager's job at literally every other club in the world, right?!

— Toon In Toon Out (@toonintoonout) December 21, 2020
left it to individual players to update their unavailability? Is that a joke https://t.co/gioWrAKqyu

— Rob Allen (@RobertAllen97) December 21, 2020
Do you think that Bruce and Saint-Maximin have fallen out?
YES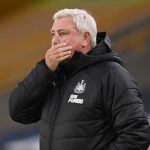 NO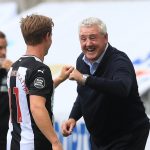 Players' responsibility to communicate their availability… heard it all now. Maybe they could mow the pitch while they're at it.

— Daniel Bryant (@danielbryant) December 21, 2020
LIES

— ??? Liam Davison ???? (@LiamDavison12) December 21, 2020
All in all, it's clear that this rumoured bust-up has caused plenty of concern amongst Newcastle United fans.