Andrew Musgrove has been speaking on the latest edition of the Everything is Black & White podcast about all things relating to Newcastle United.
The main topic of the very short episode was the correspondence revealed to The Chronicle between the Premier League and the Foreign Office over the proposed takeover of the Toon by PCP Capital Partners, PIF, and the Reuben brothers that was withdrawn in July.
One of the main points was the government's response to the follow-up questions which The Chronicle sent to them regarding the takeover.
This was their response.
He said: (2:43) "Now they didn't respond directly other than to say 'we've always been clear that any prospective takeover of Newcastle United Football Club would be a matter for the two parties concerned; it is not for the government to intervene in [the] buying and selling of football clubs.'
"That is the line they have stuck to throughout this whole process."
Do you think the government want this deal to go through?
No, they don't want Newcastle to be rich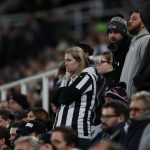 Yes, they want this deal to happen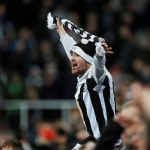 TIF Thoughts on the government's response to the takeover…
The government have always officially claimed that they were not going to intervene in the takeover, and that is still their line.
However, there have been claims that government members did want this takeover to go through and were applying pressure on the Premier League.
Other government members were also said to be involved in the behind closed doors attempt that failed.
There were other MPs, though, who were firmly against the takeover, so it is unclear what the government's stance on the deal is but given that they had supposedly applied pressure, then we think that this line from them might not actually be how they feel about the proposed takeover.