Andrew Musgrove has been speaking on the latest edition of the Everything is Black & White podcast about all things Newcastle United.
The main topic of the very short episode was the correspondence revealed to The Chronicle between the Premier League and the Foreign Office over the proposed takeover of the Toon by PCP Capital Partners, PIF, and the Reuben brothers that was withdrawn in July.
The documents show that the Premier League held several meetings with the Foreign Office over the takeover, and Musgrove used this podcast to discuss the findings in detail.
He said: (1:33) "Several meetings were held to discuss the takeover [during the] early part of this year, with the Premier League very early on asking the department if there had been any media requests relating to the deal.
"In May, the Premier League asked for a meeting with the department to make sure that the Foreign Office 'were on the same page' when it came to any decision.
"They said that 'while no decision on the deal was imminent, being on the same page would be a good idea.'
"Sources say that this is to do with timing as opposed to asking the Foreign Office for any help or backing in the decision.
"Government sources say that the meetings that were held were simply a chance for the Premier League to keep the government up to date on the process."
Do you think this impacted the takeover?
No, it is hard to say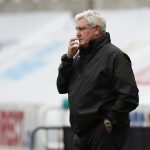 Yes, this didn't help it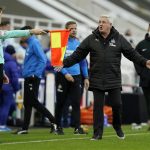 TIF Thoughts on this information…
If what Musgrove says is true, then the Premier League were having meetings with the Foreign Office quite early into the takeover process as they were handed the deal to start looking at in April, and apparently, they wanted a meeting with the Foreign Office in May.
Now the government sources seem to suggest that this had nothing to do with the decision, and it was more about timescales.
That may be true; we just don't know.
However, considering that Richard Masters insisted that there was no outside influence on the Premier League over this takeover, we have to say that this new information looks like there was, and if he was lying about that, what else could he have been lying about?
The deal is now with the legal teams, so it will be intriguing to see if anything else comes out about Masters and what happened with this takeover.