Newcastle United fans are up in arms at claims that top scorer Callum Wilson could be set for some time off in the coming weeks.
So, the winter schedule is finally upon us, that time of the season when we get given blanketed wall-to-wall football in the cold, which depending on your point of view is either a good thing because it gives fans something to watch, or it's a bad thing because it's putting a strain on the players.
And the best way to avoid putting a strain on the players is to rotate them, something that Newcastle United boss Steve Bruce has hinted might need to happen to Wilson. Speaking in his press conference ahead of the run of games, he hinted that their £20m man may need some time off:
"We know how crucial he is to us. It's four games in 10 games and to keep going and going, is very difficult. There will come a point where we have to give him a break."
Will Steve Bruce last the season?
Yes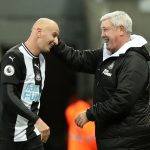 No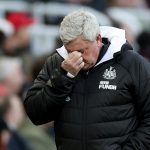 News that wasn't exactly met with much Christmas cheer from the fans on social media, as they felt that this was just Bruce's way of lowering their expectations for if and when they don't pick up any good results over a very tricky next few games:
Newcastle fans react to news of Callum Wilson being rested
"In other words, when we inevitably get beat in all the games he wants to blame fixture congestion and forced player rotation"
"Here comes our annual false dawn with a 10th minute Dwight Gayle goal giving us the lead before conceding 4 in a one-sided defeat"
"In other words why bother playing him in the next few games we're certainties to lose…"
"so that means we are waving the white flag before we kick a ball"
"Throw in towel games then?"
"There's the excuse to throw a game"
"Unbelievable"
"Jesus I've heard it all now –

Embarrassing"
Given their opponents, it could be a case of just trying to keep things respectable rather than picking up results, so if this was the case, then I don't necessarily blame Bruce for doing it.