Speaking recently on the Sunday Supplement podcast, David Ornstein discussed the mounting pressure on Arsenal manager, Mikel Arteta, following the club's recent run of poor form.
Following Arsenal's 2-0 loss to north London rivals Tottenham Hotspur on Sunday, the Gunners find themselves languishing in 15th place in the Premier League table, having won just once in their previous seven league fixtures and taking just 13 points from their 11 top-flight games so far this season.
However, speaking on the Sunday Supplement podcast prior to the club's latest loss, Ornstein stated his belief that the Arsenal board are fully invested in Arteta, regardless of the recent results, and that the Spaniard is seen as a long term appointment by the Arsenal hierarchy.
He said (1:02:52): "The pressure on Mikel Arteta is internal in terms of what they put on themselves but other than that, it is purely external. To my understanding Arsenal fully support Mikel Arteta – from the hierarchy of the ownership, right down to the playing squad.
"Mikel Arteta is the long term project for Arsenal, they've invested in him fully, they're not a club that wants to keep chopping and changing managers. They're not going to do something with Mikel Arteta unless things go cataclysmically wrong for the club, and I just can't see that.
"I think that Arsenal have the ability to do a lot better than they are [currently doing]. I think very highly of Mikel Arteta, people I speak to with far more knowledge of the game than me say that he's going to be one of the best coaches in world football, whether it's going to be at Arsenal or elsewhere."
Do you think that Arteta is the manager to take Arsenal forward?
Yes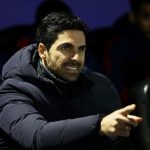 No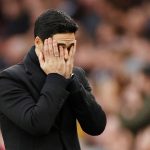 TIF Thoughts on David Ornstein's comments regarding Mikel Arteta's future…
From Ornstein's comments, it would appear that the journalist is of the belief that, unless something goes majorly wrong at Arsenal, the board will be sticking with Arteta, regardless of the run of poor form that the club currently find themselves in.
However, with the club sitting just seven points and three places above the relegation zone after 11 fixtures played, it is not difficult to make the argument that Arsenal are in somewhat of a crisis at present, and, if results continue to be as poor as they have been in recent weeks, then, in our opinion, Arteta's position as Arsenal boss could become a lot less secure than Ornstein suggests it currently is.